Project Clay Ganesh – Join the Mission
|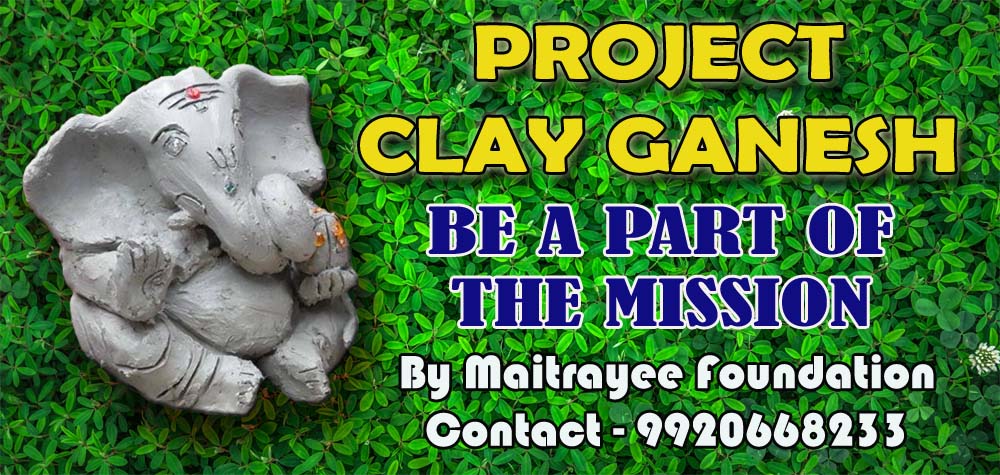 Maitrayee Foundation as a part of environmental awareness campaign had been conducting workshops for making of clay ganesh idol. It is a very effective medium to bring awareness in celebrating Ganesh festival in a eco friendly way.
The concept of the workshop is "Learn To Make Your Own Idol". Workshops are being conducted in Housing Societies and Schools. Last year in 2016, 15 workshops were conducted across Mumbai and Pune.
The concept is very well received and in growing demand. This year too already many schools and societies showing interest in such workshops. This activity involves people of all ages and all classes.
Join us in the mission:
If you are a artist, employee, student, home maker or a service retired person having zest in bringing environmental awareness, then you are welcome on this open platform.
Benefits of joining:
1) Increased interaction with people
2) Improving interpersonal skill
3) Learn to conduct event.
4) Certificate of participation
What you can do?
1) Learn in special workshops arranged for you.
2) Join in our ongoing workshops.
3) Take initiative to organise workshop in your Society, School or College (We will support and make arrangements.)
For further info:
Contact: 9920668233