Legacy Of Ganesh Utsav Celebration
|
Ganesh + Utsav is one of the foremost festivals that celebrates ganesha year after year in India. It is started by freedom fighter Lokmanya Bal Gangadhar Tilak in 1894 with a small idol.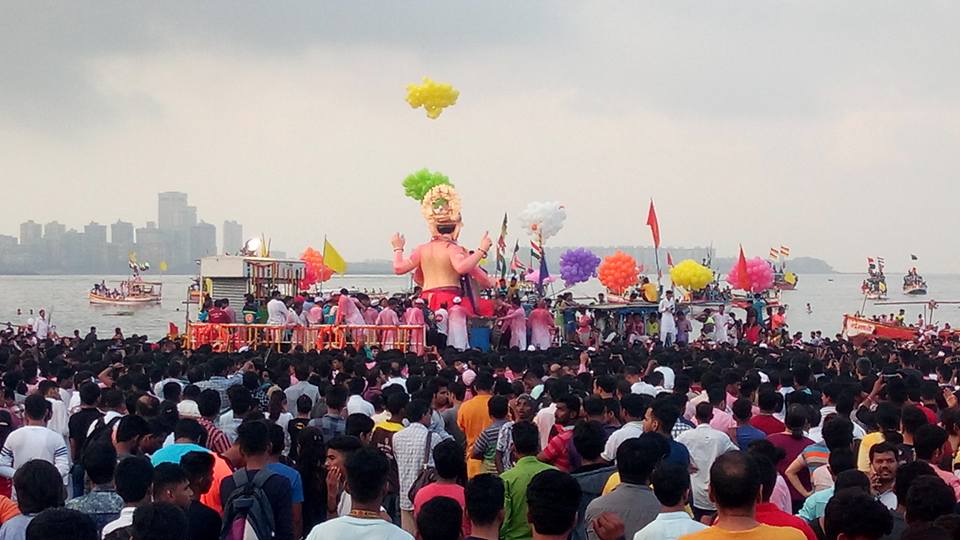 Ganeshotsav got reinvented from a festival celebrated in the privacy of one's home to Sarvajanik Utsav – a commual festival. Tilak's noble intention was to utilise ganesha's acceptance by all ethnic communities and unite people against the colonial oppressors the British raj in those times. Ever since there's been no looking back and the festival was outgrown his primary, religious avatar and has become an omnipresent cultural icon. This festival is a platform which transformed Ganesha from his traditional base in religion and mythology into a supremely adoptable, evolving deity. Ganesha thus connect equally with his devotees at both the personal and community levels at all times .
The festival begins with the installation of ganesha idol in homes and mandals which have been specially constructed and beautifully decorated. This festival celebrates Lord Ganesha as the god of new beginnings and the remover of obstacles as well as the god of wisdom and intelligence. Ganpati upnishdas says that even before the creation of consciousness and the creation of nature, Lord Ganapati appeared. This is an important reason why Lord Ganesha is always worshiped first.
The objectives of celebrating Ganesh chaturthi festival is to express our gratefulness unto Lord Ganesha. Rather many people celebrate this holy occasion just to follow family tradition or as social event.
Few decades back Lord Ganesha's idols were made of clay which dissolves easily into water. However, with the initiation of materials such as plaster of paris, cement, paper and plastic etc. idols does not dissolve into water . Toxic paints used to colour and decorate idol are also polluting the water extensively. These harmful materials promote pollution of the environment as well.
As per hindu religion every feature of our daily life has pious significance. All the festivals are distinguished for the objectives of remembering god. Catch the attention of satvikta; rising attachment and dedication unto god etc. We can obtain the religious and spiritual benefits only if Ganesh chaturthi festival is celebrated according to the nature and its science .
Article by: Megha Murlidhar Rane, Mulund (E)