Eco Friendly Paper Mache Ganesh Idol To US & UK
Like every year, Eco friendly Ganapati Bappa of 7 feet went to Texas. D/FW Hindu Temple Society, Texas every year celebrates Ganesh Utsav which opts for ganesh idol made from paper mache by artist Sandeep Gajakosh.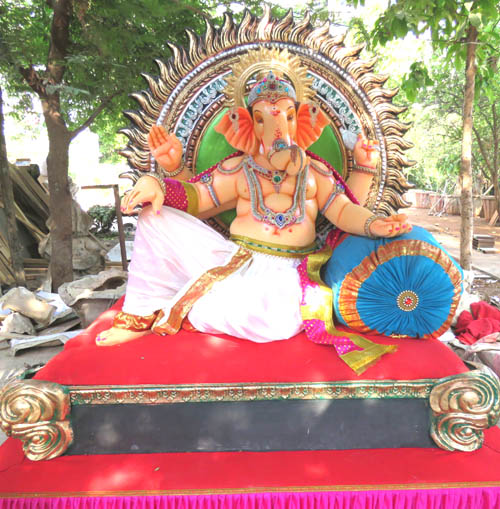 As a part of awareness for eco friendly Ganesh Utsav celebration we at EcoGanesh.com have been assisting Mr Sandeep to co-ordinate with the people staying out of India. Many people outside India had been enquiring about eco friendly Ganesh murti for their temples and within their communities.
This year Sandeep Gajakosh murti not only been gone to Texas, but also to UK and more will be likely to Trinidad.
This year in 2017, the mandals in Mumbai will be encouraged to go for light weight, strong and sturdy paper mache ganesh idol for their mandals. These paper mache idols are alternative for tall Plaster of of Paris (POP) idols which is easily dissolved in water without causing harm.