California Cha Raja & Texas Cha Raja
|
During Ganesh festivals, Mumbai Ganesh idols are suffixed with the word "Raja".
(Above photo of Ganesh idol to California)
Now Ganesh Chaturthi is becoming a global festival. Hindu temples and communities across world are celebrating 10-11 days of festival. To celebrate Ganesh festival in eco friendly way is gaining popularity.
Sandeep Gajakosh's paper mache ganesh idol is on demand both locally and internationally. Recently his paper mache ganesh idol of 8 ft went to California and prior to this 7ft idol went to DFW, Hindu Temple, Texas.
It's no wonder to call those idols as California cha Raja and Texas cha Raja.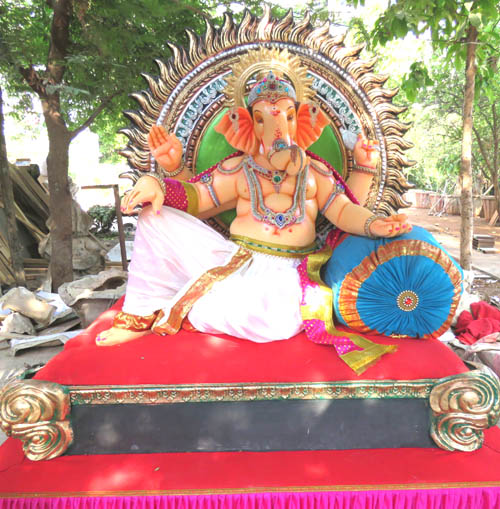 We at EcoGanesh.com proud to say that we have small contribution for awareness of Sarvajanik eco friendly idols but we will make sure that in coming years all the Rajas will be eco friendly.