Best Ganesh Clay Idol Maker Competition – Virar 2018
|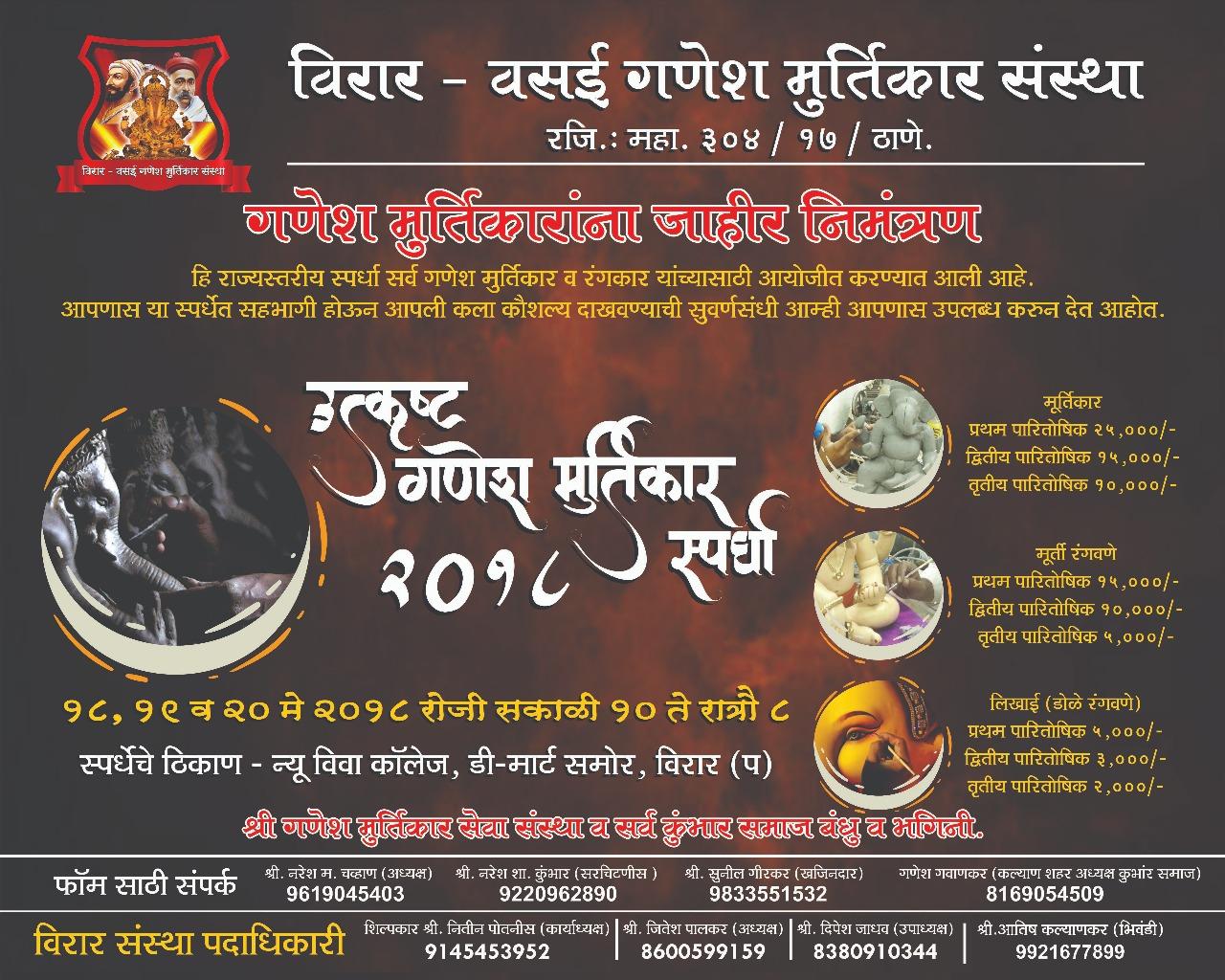 Virar-Vasai Ganesh Murtikar Association have organised a competition for best Clay Ganesh Murtikar. This is a state level competition for all Ganesh murtikars and murti painters. The prize ranges from Rs 2000/- to Rs 25000/-. The competition is scheduled on 18th to 20th May 2018 at Virar. Below is the details of the event:
Date: 18th, 19th & 20th May 2018
Time: 10 am to 8 pm
Venue: New Viva College, Opposite DMart, Virar (West).
Categories:
Best Murtikar – 1st Prize Rs 25000/-, 2nd Prize Rs 15000/-, 3rd Prize Rs 10000/-
Best Painting – 1st Prize Rs 15000/-, 2nd Prize Rs 10000/-, 3rd Prize Rs 5000/-
Best Eye Painting -1st Prize Rs 5000/-, 2nd Prize Rs 3000/-, 3rd Prize Rs 2000/-
Contact:
9619 045 403
9220 962 890